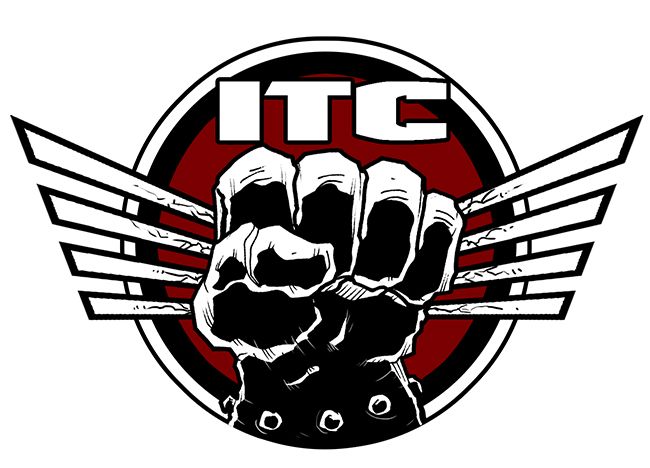 WHO: You, foo'!!! Bring yo' posse.
WHAT: 2000 point 8th Edition Warhammer 40,000 kick off partay.
3 color minimum
. $15 entry fee.
ITC guidelines:
https://docs.google.com/document/d/1bUs ... TxsIo/edit
WHERE:
Olympic Cards and Comics (where all the action is)
4230 Pacific Ave SE, Lacey, WA 98503
360-459-7721
WHEN: It's in the title. We drop dice at 11:00 AM on July 1 2017, which means you need your PRINTED LIST and your CASH MONEY turned in long before then. My suggestion? 10:00 AM if you want to
ensure
your spot and get that sweet sweet extra deployment time.
WHY: because your addiction is real, mang. You gotta' have you some of that 40K, bruh. Thought you knew!
Some important Deets:
1. PRINTED LISTS
Didn't bring a printed list? No gaming for you. Recent events have
forced us
to be hard about that. Write it out or print it out, but your opponent needs to see it without having to handle your expensive electronics, or ferreting through the idiosyncrasies of a dozen list building programs. 8th Edition is going to be new to everyone and the easier you make it on your opponent, the better your sportsmanship score will be.
2. Missions
We cannot know what the missions will be like yet, and so we will be fluid on the subject of what missions we will use and would ask
you
to be as well.
3. Scoring.
Your scores will include sportsmanship as a component. The system is simple in a yes or no format
Measuring Correctly: were they generally attempting to be accurate in measuring, given it can never be perfect?
Rules: Were Explanations offered politely when asked for, given that rules this new do need some noodling?
Dice Discipline: Did they generally make sure you knew when they were rolling for something and what it was for; and did they give you adequate time to view the final dice results?
Slow Play: Was your opponent playing fast enough to finish the game to a clear conclusion (even if the game did not technically end, the conclusion may be obvious and therefore to a clear conclusion)?
4. Prizes
We have decided to draw for all the prizes. Therefore you are absolutely i nthe running for a prize if you don't win a single game. Hooray!
Best Painted, Best Sportsman and Best General will get one bonus ticket in the drawing, but that's it. Good luck!
5.  Painting
The new ITC guidelines do mention the three color minimum and we are of course enforcing that.  We are not enforcing the basing requirement at this event.
Schedule:
We are going to put Games Workshops claims to the test and see if a game can indeed be played within 2 hours at 2,000 points.
10:00 Registration begins
10:30 Pregame announcement and Tables are assigned. Deployment may be done but do not start until 11:00
11:00 Dice Drop
1:00 round 1 ends. Situate your models so they can be checked for painting AND THEN go to lunch.
2:00 round 2 Begins
4:00 Round 2 ends.
4:15 Round 3 begins
6:15 round 3 ends.
6:30 Prizes are awarded and much shopping occurs for all.
FACEBOOK:
https://www.facebook.com/events/1320508 ... _tab=about