It's taken me a few minutes.. (2 months or so
) but I can finally say I finished my first squad of skitarii...
Vanguard squad primus delta deploying to defend the incineratoria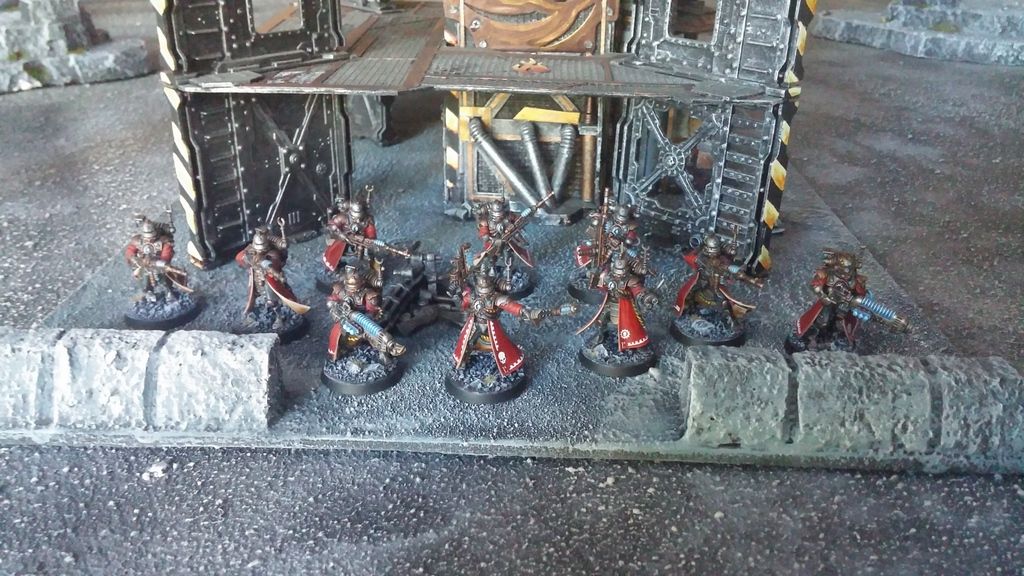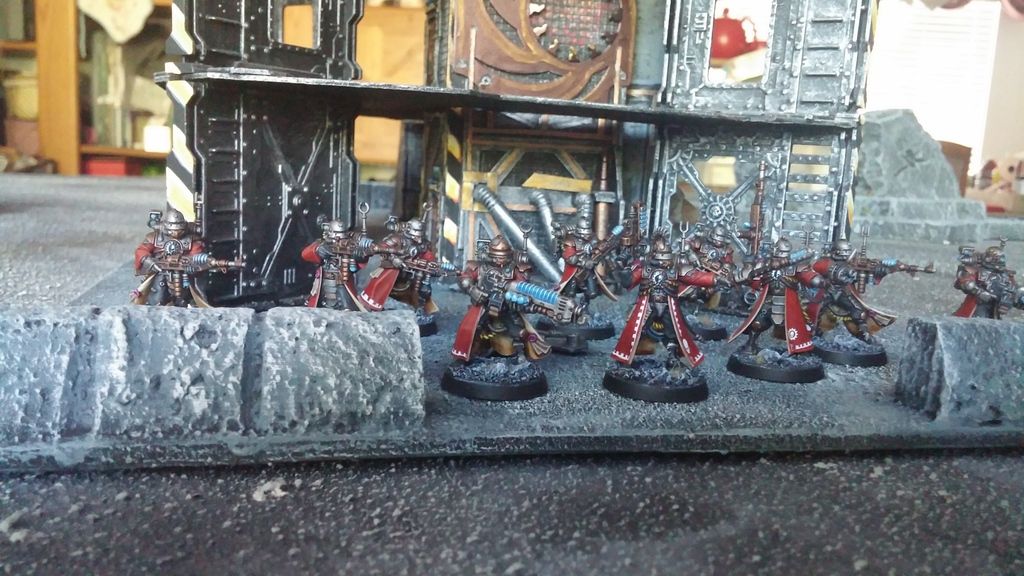 Close ups.. Primus (warlord)
rest of squad..plasma calivers/omnispex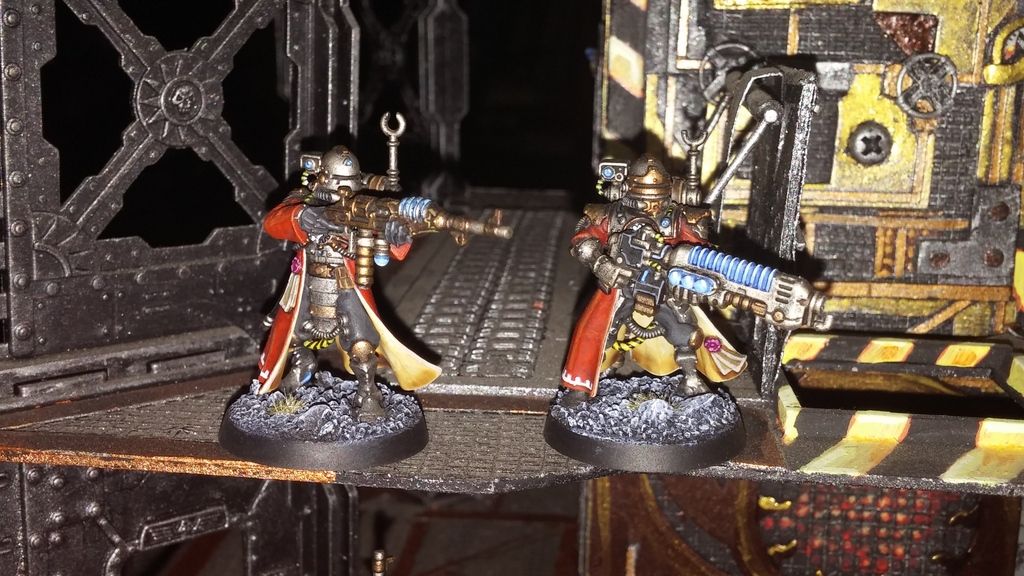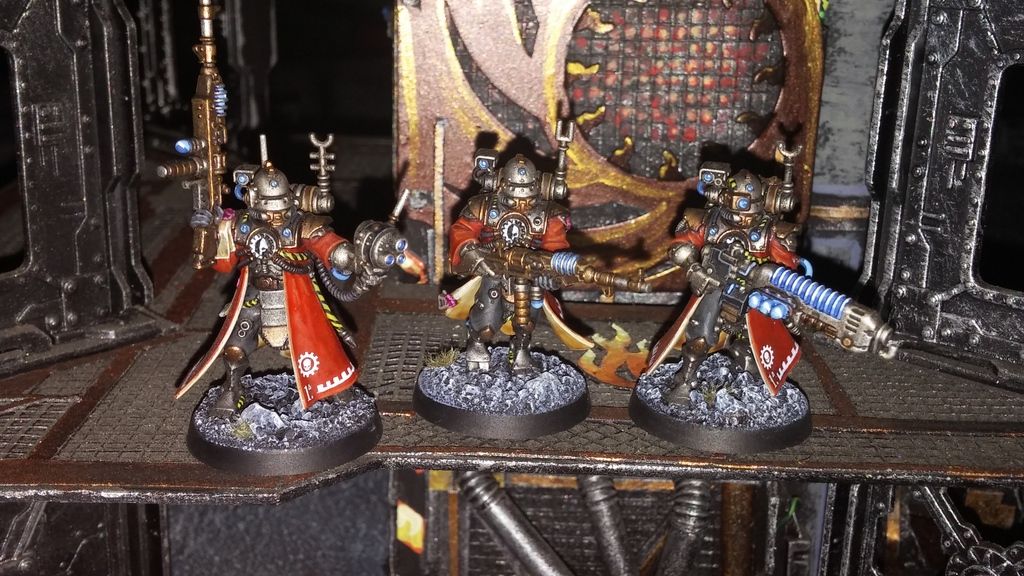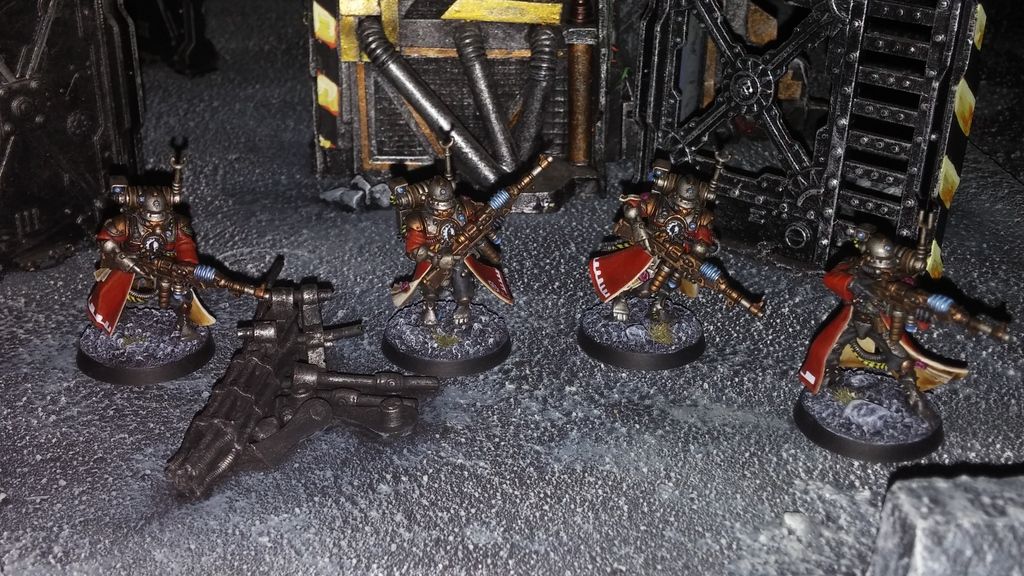 I used transfers for the squad numbers and cogs, but the cog striping and the hazard striping are free hand. Not as crisp as I would like but fairly happy with the results anyhow. Went with a dead color static grass to help illustrate the irradiated nature of the vanguard. Looks more dead and brown than the color shifts of the pics let on.
The incineratoria was modeled and painted by my brother Max .
Josef...I rather think the skitarii models are gorgeous but eh.. I'm biased.